Adobe Photoshop Lightroom 3 for the adventurous beginner
Is it Photoshop or is it Lightroom?

Adobe Photoshop Lightroom  (LR)  is a stand-alone  image-processing and media management  program that, optionally,  integrates with Adobe Photoshop (PS). The two programs serve different purposes  and one does not require the other. PS is excellent for advanced  single-image  editing. LR is sufficient for most image processing actions and integrates with online services like Facebook, SmugMug, Flickr, 500px, iPad, and others. Lightroom is similar to Apple's Aperture, but LR works on both Windows and Apple machines.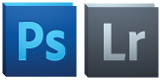 Photoshop is a stand-alone image editing program but doesn't have much in terms of library management (although it integrates with Adobe Bridge). There's even a Photoshop Express mobile app for Android and Apple (and Photoshop Touch, currently only for Android tablets).
Purchasing Adobe Lightroom, Discounts, Coupon Codes
LR retails for $299. At this time, there's a $100 coupon valid until January 3, 2012. Even after this date, this link will display all current  Adobe Software Discount Coupons. Educational pricing is also available.
Lightroom 3.6, a free Adobe update to LR3,  was released earlier this month (on December 12, 2011), and I'd guess that LR4 would be released sometime in 2012, but that's just a highly speculative guess. Adobe Photoshop Lightroom 3 Upgrade
retails for $99 so it'll probably be similar for LR3 to LR4.
Learning Lightroom
Advanced Lightroom
I titled this post "LR3 for the Adventurous Beginner" because it's basically an introduction to LR and its "pluggable" functionality. It's a good way to say, "Ooh, I can do all that in Lightroom, so easily, mostly for free?"
Plugins & Presets
Become a Lightroom Developer
Things to Know
Learn More
I hope you've enjoyed this collection of resources, whether for pre-purchase info or if you've been using LR for a long time.