Branded Email Signature & Electronic Business Card
Your logo, branding, and contact information belongs in your email signature. Thankfully, this is really easy (and fun) to do!
Whether you're a company of 1 or many, it's super affordable for each of your employees to have their own customizable signature, or you can create a template so everyone's signature is unique but consistent.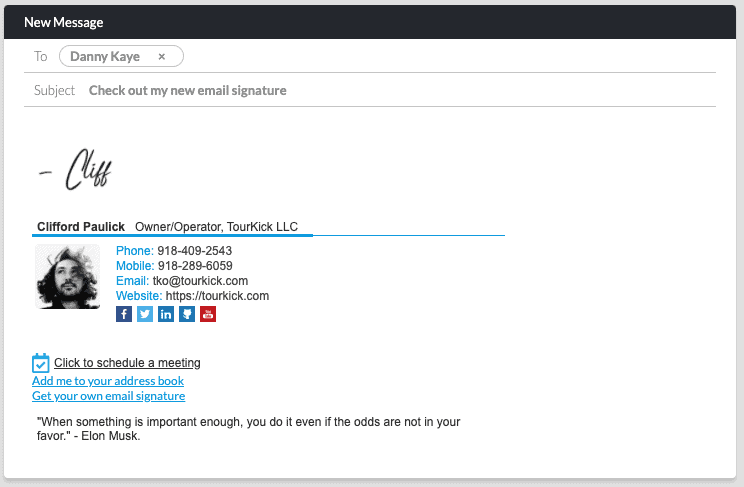 Dynamic/Electronic Business Card
See that "Add me to your address book" link in my branded email signature?
That comes from another super-affordable app: L-Card App (shortened name of "electronic card app"), which builds you a vCard (universal way to add to address book) accessible via download link, QR code, tracking analytics, and is an excellent add-on for printed business cards. Ask me about exceptional quality card printing, too!
Free
L-Card Pro app
L-Card is the ultimate digital business card solution. Free forever and upgrade to get more features. Physical NFC cards are also available. If you have team members you want to share the same card template, inquire about the Enterprise plan for custom pricing.

We earn a commission if you make a purchase, at no additional cost to you.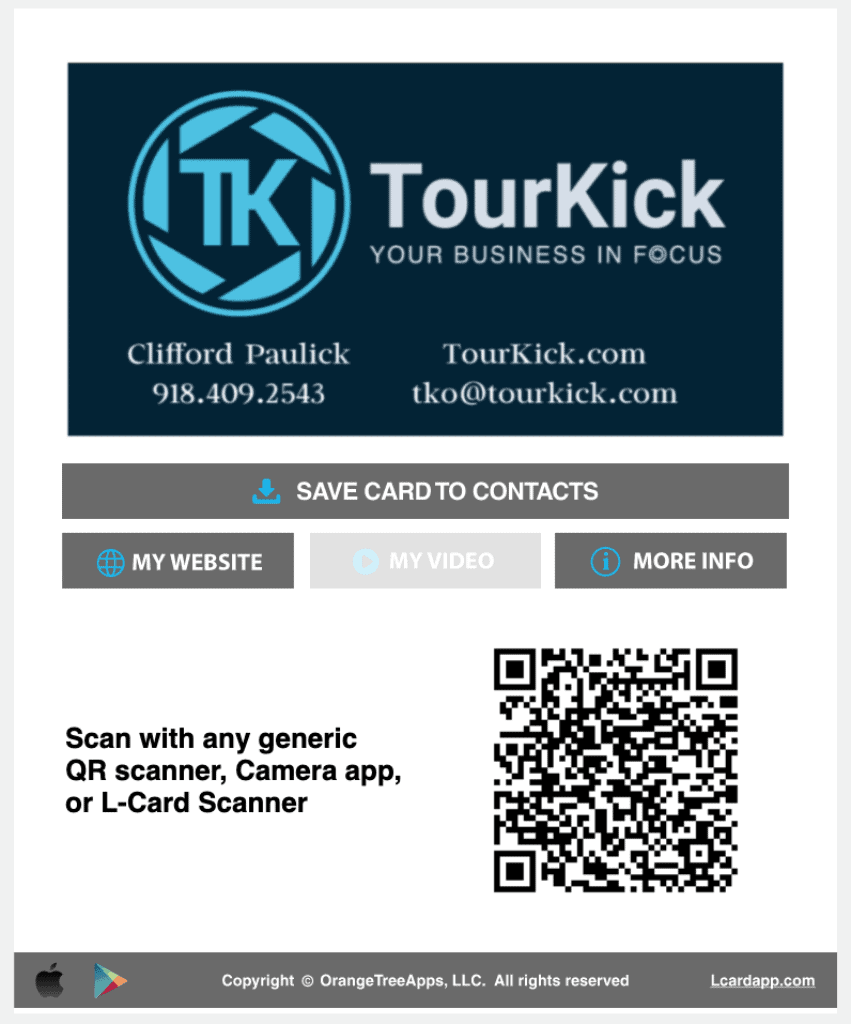 Free / Deals
Both WiseStamp and L-Card App offer free options, usable to get started but a business would benefit from the low-cost paid plans.
WiseStamp is a couple bucks per month per user, and L-Card Pro is a one-time purchase for solo users or a small monthly fee plus a one-time purchase per employee for corporate-level plans, which allow for templating and aggregated statistics.
WiseStamp offers a discount for non-profits or if you pre-pay for a year.
I can help reduce the price for L-Card App Enterprise if signing up a business with dozens of employees.
Best deal of all? I'll implement all this for you as part of setting up your business email, designing and printing your business cards, or providing any other technical solutions.
Disclosure: Some of the links here are affiliate/referral links. This means if you click and sign up, I may receive a commission or other benefit.